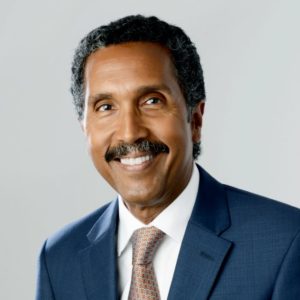 Geoffrey Ramsey has a deep understanding of cultural heritage in the context of urban development in the Caribbean. He brings to our team a deep commitment to the national heritage of Barbados, and an eagerness to advocate for projects that will have an impact. His warmth and generosity make him a sought-after and highly-esteemed member of the many non-profit organizations he serves with altruism. Geoffrey has over 30 years professional experience as an architect, consultant and designer.
Geoffrey Ramsey is co-founder and partner of EPG Caribbean. He is a graduate of Ryerson University, Toronto, and University of Wales, UK. His professional consulting work includes planning, designing and executing tourism and cultural heritage development projects in Barbados, Grenada, St. Kitts, Dominica, St. Lucia, Mustique, and the British Virgin Islands.
Most recently, from 2015 to 2017, Geoffrey has been engaged with urban renewal plans for the Synagogue Block Restoration Project, located within the World Heritage Site of Historic Bridgetown. He has also provided professional consultancy design services to the public sector. Recent commissions include the redevelopment of Harrison's Cave, the Barbados Tourism Development Programme and as project lead consultant for the 2014-2023 Tourism Master Plan for the Ministry of Tourism and International Transport, Barbados.
Geoffrey is a member of the Caribbean Heritage Network, and in 2016 he was appointed Chairman of the National Heritage Task Force of Barbados and the Preservation Barbados Trust. He is involved in several charitable organizations and is a member of the Barbados National Trust, the Barbados Museum & Historical Society, the Royal Commonwealth Society and the Barbados Arts Council. His interests include genealogy, historic restoration projects and sustainable tourism development.