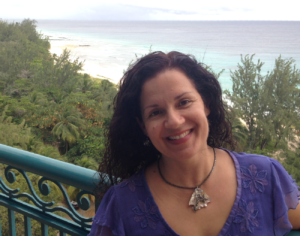 Amalia S. Levi is an archivist and cultural heritage professional, and the founder and chair of The HeritEdge Connection. She is currently conducting doctoral research at Bonn University's Center for Dependency and Slavery Studies on the community of enslaved people in Sephardic Jewish households in Bridgetown, Barbados, in the early modern period. As a practicing archivist, I have done archival processing and digitization projects in the Caribbean with a special focus on colonial archives and Jewish collections. She is originally from Greece, and has lived and worked in Turkey, the U.S. and Barbados. Having lived in wildly different milieus and worked with diverse individuals, she has developed a profound understanding of cultural differences and a sensitivity to and respect for regional norms and expectations. This, coupled with her varied background, enable her to bring to our team the ability to recognize projects and enthusiasm in bringing together people. 
Amalia holds a Master's in Library Sciences and Archives and an M.A. in History, with a focus on Jewish Studies, both from the University of Maryland; an M.A. in Museum Studies from Yildiz University in Istanbul, Turkey; and a B.A. in Archaeology and History of Art from the University of Athens, Greece.
Through grants from the British Library's Endangered Archives Programme and UCLA's Modern Endangered Archives Program, she has led digitization projects with archival collections in partnership with the Barbados Archives. Before that she completed the archival processing and digitization of the records of the Synagogue Restoration Project in Bridgetown, Barbados. She has worked in museums, developing exhibits, and conducting archival research, and was the founding curator of the Jewish Museum of Turkey in Istanbul. 
Amalia is interested in augmenting historical scholarship on diasporas and underrepresented populations through linking and enriching dispersed collections through Linked Data principles and collections-as-data approaches.
For publications and CV, see here.

Twitter: @amaliasl

Email: amalia[at]heritedge.foundation